I Wanna Set the Record Straight, on a few critiques of #OccupyOakland!
on White Anarchists, Drug Use, General Assemblies, Homeless People, & Violence,
Regarding the work of White Outsider Anarchists,
I've watched over and over since the 1st days of the #OscarGrant protests, as Oaklands young black sons &daughters acts of righteous outrage(ie smashed windows) have been monotonously maligned as the work of White Outsider Anarchists. What happened to the days of Rodney King Riots, where we at least recognized that members of the African American community might when sufficiently outraged be willing to riot, break windows, an spray paint statements of dissent.  Ironically its only the racists crackers on youtube that seem capable of identifying skin color, when issuing racially charged statements; and not the local news anchors with hours of protest footage to inform them otherwise deploring the work of white agitators, https://www.youtube.com/watch?v=Fna_RrNeBy0 and https://www.youtube.com/watch?v=hzPbxdLXO3Q That is beside the people who actually showed up to protest, including white allies like myself that are outraged enough at the injustice to participate in these protests.
Regarding Drug Use, and I wanna set the record straight in that I don't think its fair to refer to marijuana consumption in the area known as Oaksterdam as a drug use, this section is more specifically relevant as response to Kazu's post on Posi Peace Warrior net
"Huey Newton pointed out these differences in an essay from prison on white "anarchists."  Huey wrote that the black community, experiencing collective oppression and collective material needs, will grasp the idea of organization and discipline much more quickly than will the young alienated white person whose goal is self-expression.  Breaking out of slavery requires a personal change in black people far different from the new lifestyle of young whites.  The black is moving from dependence and powerlessness to an aggressive pride in collective power.  The young white is breaking out of the straitjacket of conformity towards a sense of personal experiment and discovery.  The young white will view organization and discipline as an infringement on free consciousness. "https://positivepeacewarriornetwork.wordpress.com/2011/11/13/taking-a-stand-my-plea-to-the-city-of-oakland/#comment-304
And though I find the archives of Huey Newtons critiques from other decades historically interesting, If you actually were participating or even visiting for more then a few hours at #OccupyOakland, you would find as least as much, if not more appreciation of the "blessings" of cannabis in the African American Activist community, then in the multi-culti anarchist community that is perhaps most strongly identified by their abstinence from pillars of society, in forms varying from strict straight edge (no alcohol or even coffee, and esp pot) to veganism(no meat, dairy, eggs)..

Additionally this perspective requires abject ignorance to the tenacity of drug addiction. As if a street hardened addict or more honestly a small clicks of homeless alcoholics, and/or crack addicts are going to stop using at camp cause some nonviolent activists asks them not to. I'd hate to actually see what would happen to them if they pushed it to far. Notably the only people that would stop smoking pot or drinking a few beers at camp, and incidentally spend more time hanging out elsewhere are the people who don't cause problems.
Regarding the efficacy and accessibility of the General Assemblies,
I'd like to re-appropriate Jean Quan's excellent and simple response when asked by a reporter about drug use (ie Cannabis) at the encampment, "Democracy is messy." There are hundreds to thousands of people participating. The questioning of the GA's also implies that there are better options out there. In fact the General Assembly is the product of decades of work in developing consensus within diverse social movements. And if any group wants to develop alternatives they are welcome to attempt to institute them as parallel forums, remember nothing here is mandatory. This movement is based on a rejection of forcing people to participate.

I personally believe that before alternatives are attempted, the larger progressive community could fund journalists to report more closely on the assemblies, and sub committee's: provide notes, and analysis. And I believe #OccupyOakland would readily agree at a #GeneralAssembly to require the publishing of an agenda prior to meeting, unless emergency dictates as most public bodies do, to invite more public participation, If greater resources were made available to accomplish that task.
Regarding the participation of Homeless people in the #OWS movement, and their endemic social problems,
The Occupy Wall Street encampments are the Hooverville's of our day, And if you didn't get the memo, the economic disparity today is as bad as During the Great depression, its about time America came face to face with its hidden homeless population!!!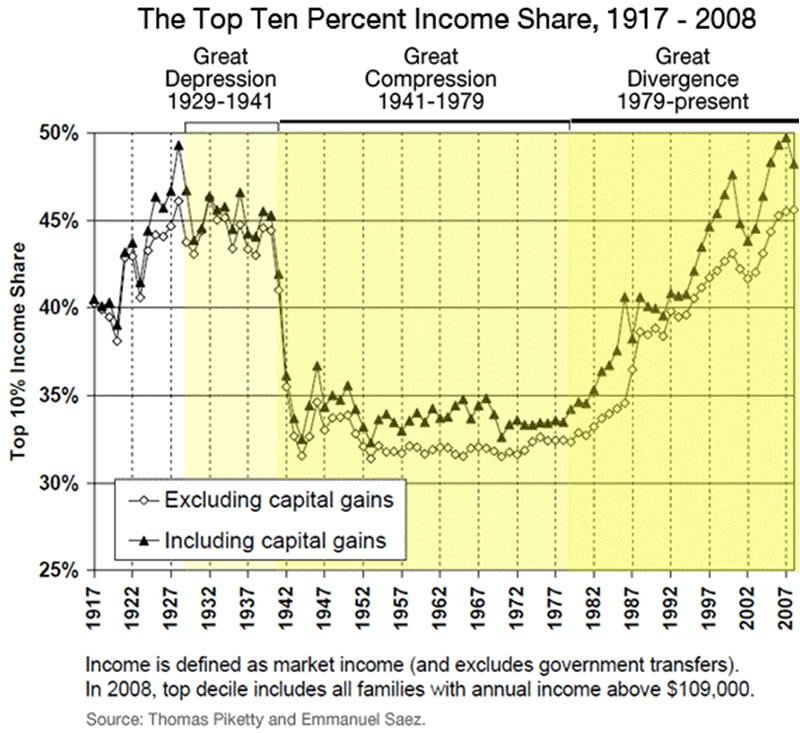 Additionally City Manager Deanna J. Santana has aggravated the problems by turning off the Plaza lights at night. Street lighting is a well documented method of reducing crime. And she has forbid our County run 'Health Care For the Homeless' program from sending in their Mobile Medic Van to provide mental &medical health assistance to the Homeless who have found refuge in the #OccupyOakland encampment, from the violent beatings, robbery and Rape that is common on the streets!

Health Care for the Homeless is readily aware of the homeless population in the encampment on the Plaza, as they have their headquarters on the damn plaza. City Manager Deanna J. Santana should be fired for depriving the homeless of medical treatment that the taxpayers voted to fund!, and for increasing the danger posed by that same homeless population on the Plaza by disregarding decades of neighborhood policing wisdom that lighting drives away crime, and turning off the lights. The homeless are not pawns to be used in a culture war with social critics, they are human beings in great need of assistance.

Regarding Violence
As for violence, I find it interesting that after up to a million dollars was spent in hauling 600 officers worth of police mutual assistance, ie predominantly white outsiders to break skulls,…
….and notably the militarized officers under the command and authority of OPD, breaking of OPD policy with the "premature" deployment of Teargas and Flash Bangs without 1st attempting to physically move the crowd. And I remind you they called in 600 officers clad in RIOT armor. [http://publicintelligence.net/oakland-police-department-crowd-managementcrowd-control-policy/] not to forget illegally arresting whomever, including myself while attempting to attend the 830am morning post raid Press conference at Oakland City Hall(after the 1st raid), and detaining 6blocks away for 13.5hrs…
    ..that after all that financial and physical violence, less then a millimeter of spray paint (which was all cleaned up by a two person crew and a pressure washer by 1pm the next day), and a few thousand dollars of broken glass, which was replaced by regular business insurance policies constitutes an act of violence. I know this because I showed up as soon as I could the next day at noon to clean up spray paint, and it was basically all gone. All that was left for me and my buddy to clean up was minor touch ups. There was a solid contingent of protestors that showed up long before I did to clean up, and they worked very hard, though they could not match the power of a pressure washer crew!! http://www.salon.com/2011/11/04/i_saw_a_different_side_of_occupy_oakland/

note,
I posted this after staying up too late to compulsively write it, and I'd be glad to hear about any edits.